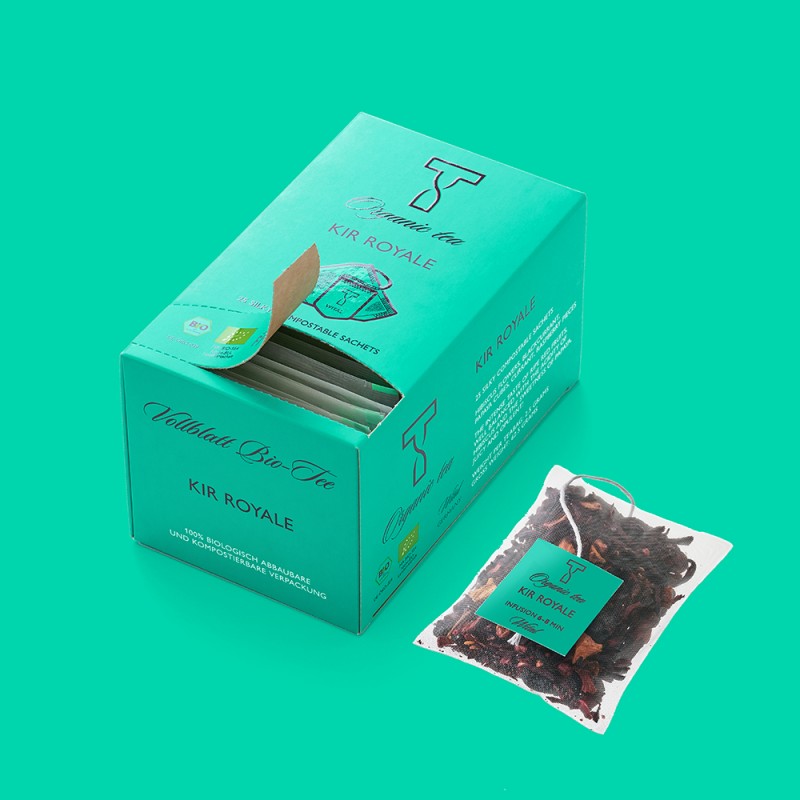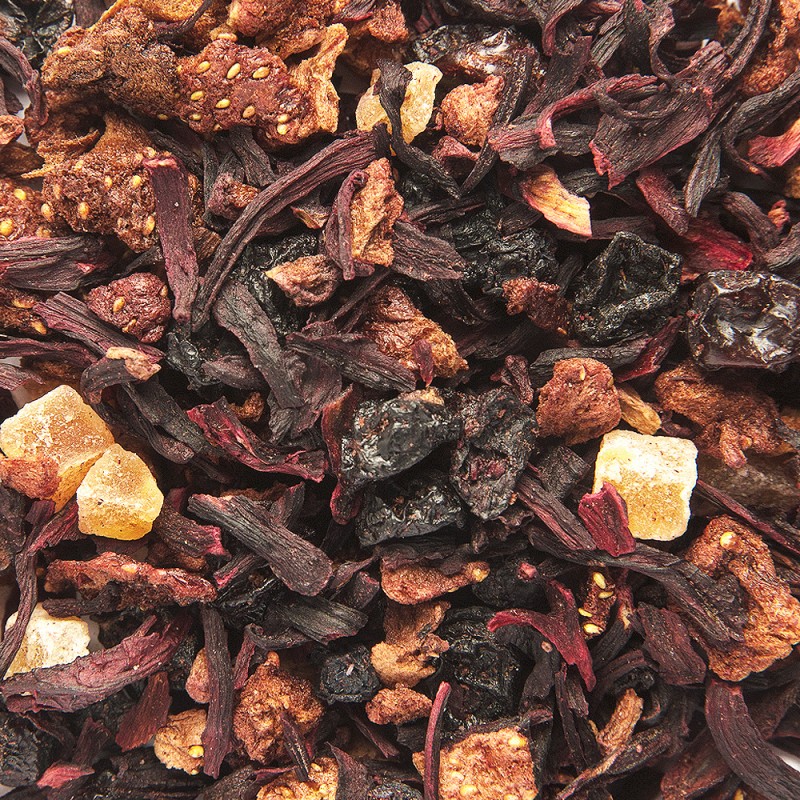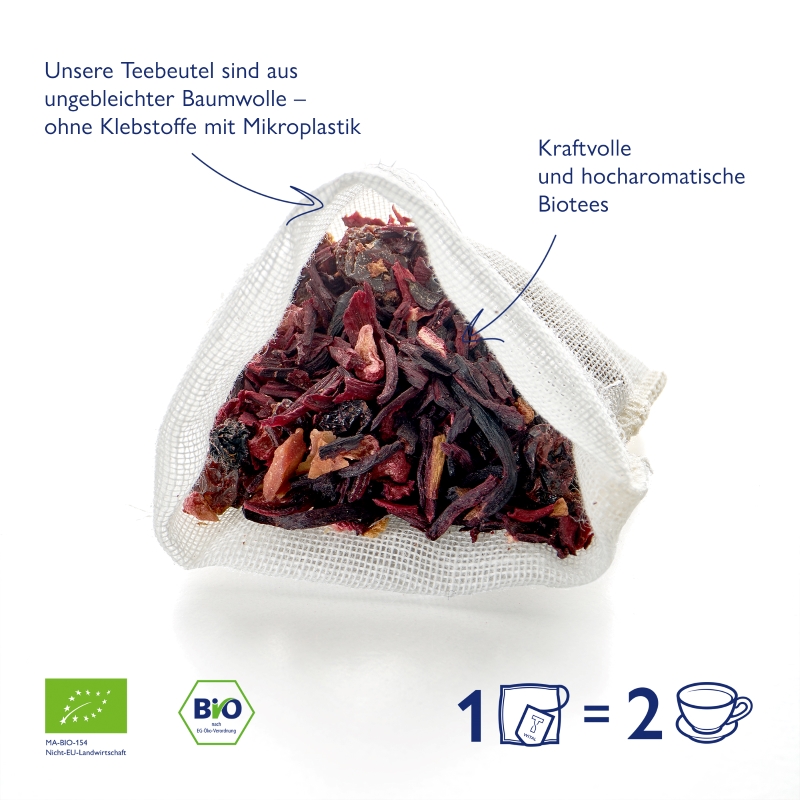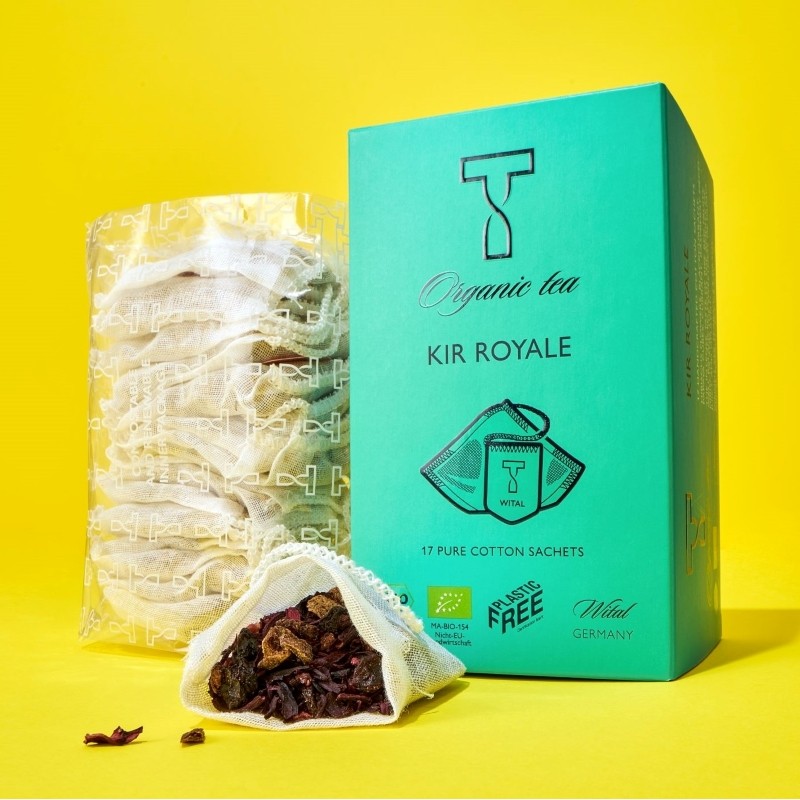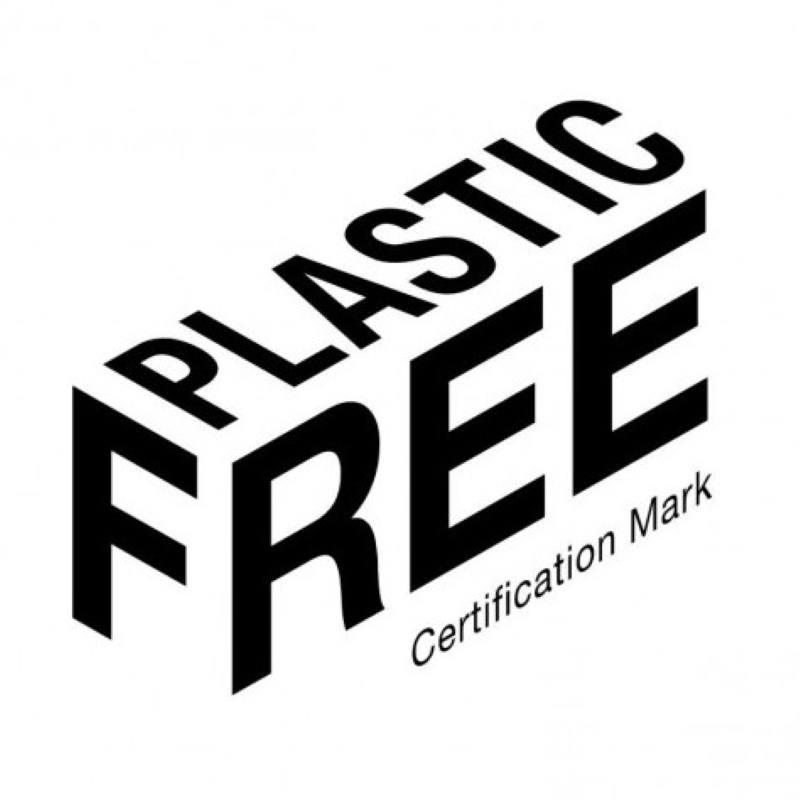 ORGANIC KIR ROYALE
Natural Flavoured Fruit blend,
25 plastic free tea bags made of organic PLA, 2.5 g
100g =
15.98 €
incl. VAT 5%
Availability: In Stock
Tea origins
Burkina Faso, Thailand, Germany
Brewing temperature
100°C
Brewing volume
300 ml
Brewing time
6-8 min
Description
A truly royal experience, the Intense taste of our Kir Royal originates from a variety of selected berries, it contains fragments of raspberry, strawberry as well as black currant and refined by the sweet acidity of hibiscus. A slew of Papaya and Currant balance the intensity with a juicy sweetness. A truly decadent tea! Our tea has earned its organic seal through sustainable ecological cultivation.

100% REALLY ORGANIC - FOR THE FIRST TIME EVER
Wital has produced a 100% biodegradable and compostable product consisting of three components:

A tea bag made of organically compostable PLA material with a decomposition time of approx. 5-6 months in domestic compost

A protection film for natural cellulose bags (envelope and outer layer) with a decomposition time of approx. 6 months in domestic compost.

A tea box made from waste paper or grass paper, the production of which throws away 50% less pollutants and which naturally decomposes in home compost after 5-6 months.

German quality control standards for actual production and product development.
You have rarely enjoyed tea of such perfection before. But experience it for yourself: with every cup of WITAL tea
Ingredients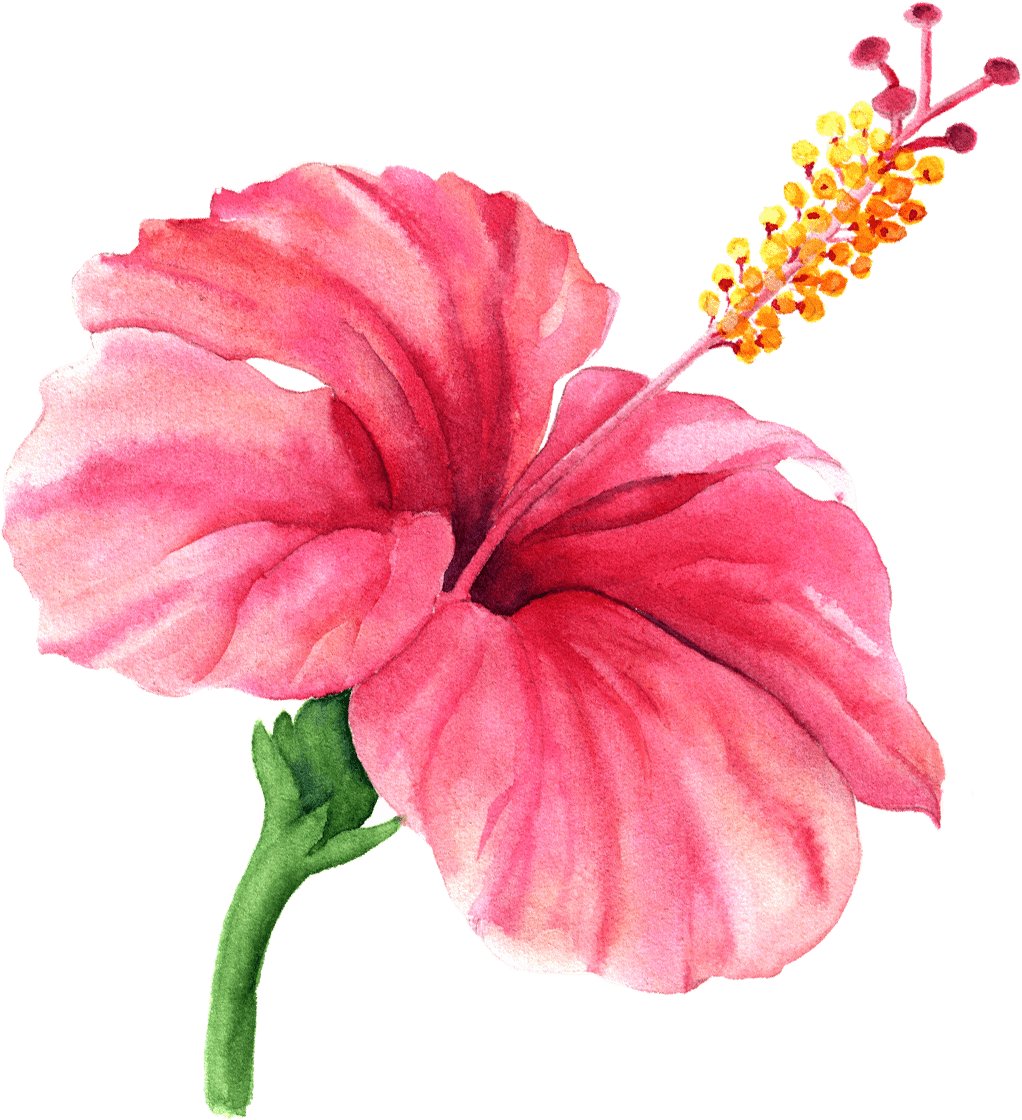 Hibiscus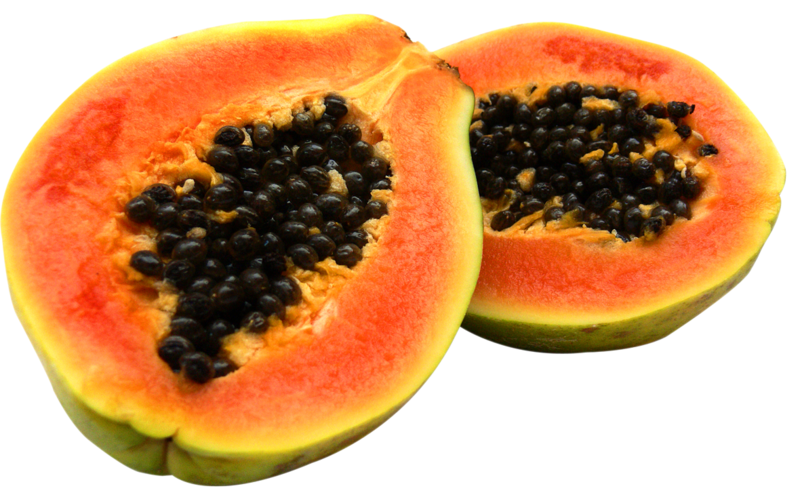 Papaya pieces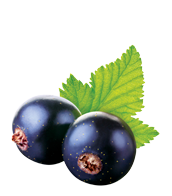 Blackcurrants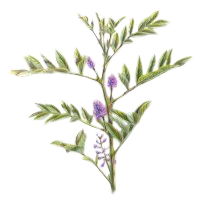 Liquorice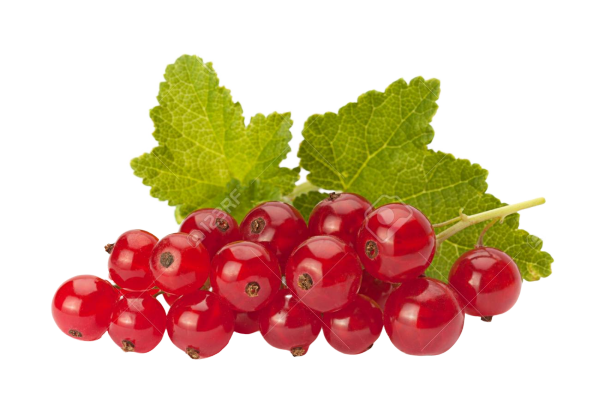 Currant
Sign In to Your Account
Gain access to your account information and your orders by signing in to your Wital Tea account, and reorder with just a few clicks.