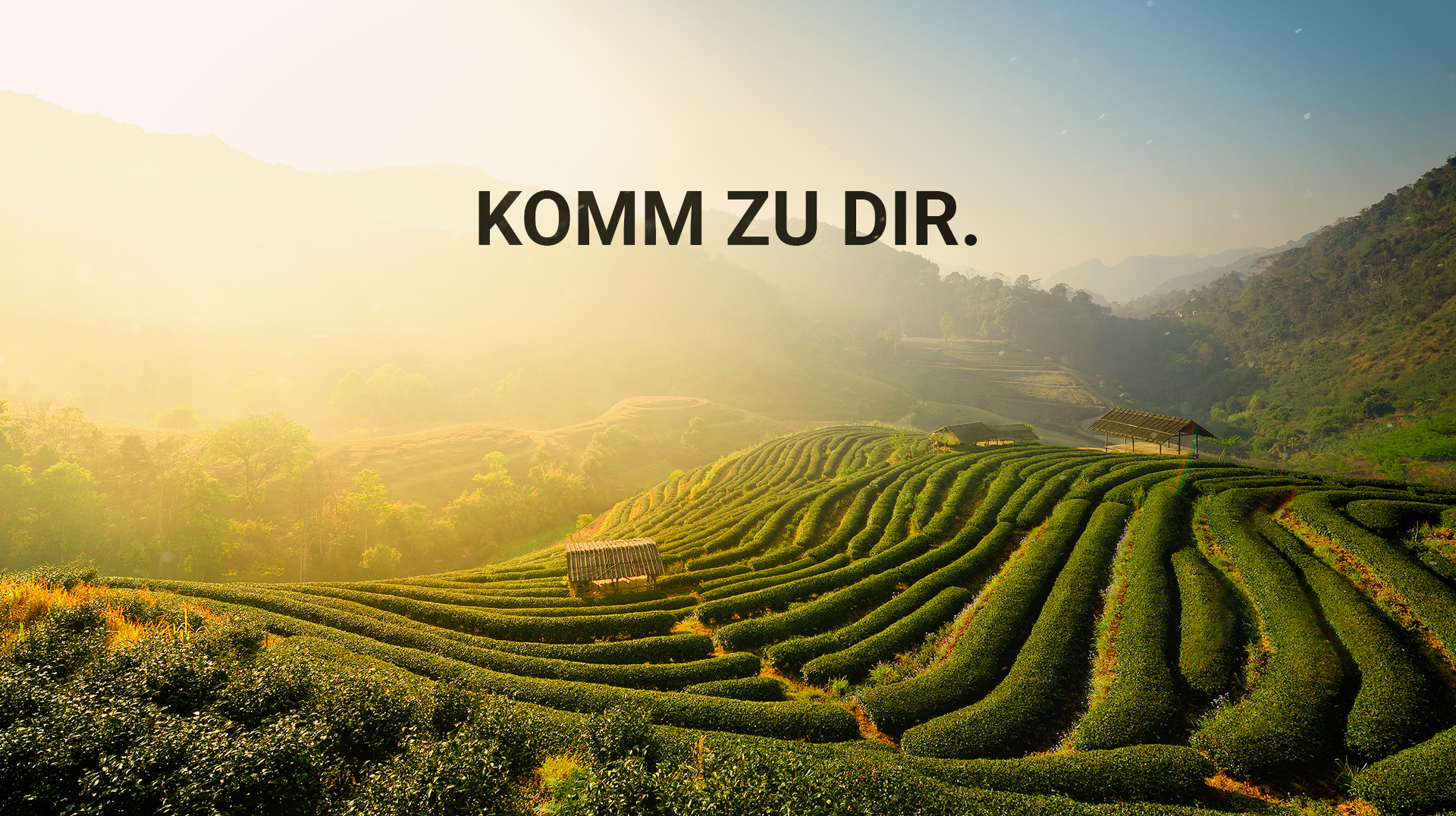 Every cup of tea can be a true experience. It takes you away from everyday life and encourages you to pause and relax. We have dedicated ourselves to this moment, in which the person pauses and for a short moment is completely with himself and concentrates on his senses.
For WITAL this means: no compromises in quality. Your tea enjoyment is our top priority. When it comes to manufacturing, mindfulness and perfection apply right from the start.
Even the growing regions of our teas are carefully selected. The tea plants that meet our requirements only grow on natural, pure soils. In full harmony with nature, they thrive under sustainable and environmentally friendly conditions. Our organic seal is proof of this.
The further processing of our tea leaves is also subject to our utmost care. Individually rolled finden you as a full leaf the way into our tea bags. Our flavorings are 100 percent natural. We pay close attention to origin, cultivation and quality.
Nothing should be left behind except an unforgettable tea pleasure. We have also dedicated ourselves to this idea in the packaging. Our solution: a hand-sewn cotton bag that works entirely without microplastics in the frequently used adhesives.
Wherever hygiene regulations prescribe individual packaging, we use NatureFlex®: a transparent film made of wood fibers that is also 100% compostable.
With its Organic line, WITAL is the first brand ever to offer loose tea in a tea bag, which is available from discounters. This is a quantum leap in the tea market, as it is the first time we have combined the great pleasure of loose full leaf tea with the everyday suitability of a tea bag.
Our Finest Line goes one step further. You will probably rarely have enjoyed tea in such perfection before. But experience it for yourself: With every cup of WITAL tea.
Sign In to Your Account
Gain access to your account information and your orders by signing in to your Wital Tea account, and reorder with just a few clicks.